Workplace lenses from Wetzlich in a pair of workplace glasses ensure the best and most relaxed vision at work, especially when working at a computer screen for long periods of time.
Optimum vision with Wetzlich workplace lenses
You surely know the situation as well: After some time, working and changing your gaze from mouse to keyboard and screen in front of the PC becomes very exhausting. Sometimes you get into an uncomfortable position to give yourself clear vision at any distance. You keep catching yourself leaning forward or getting your head into an awkward position. This unnatural posture then leads to tension, backache and headaches.
Looking at a screen all the time is also anything but healthy for our eyes. Watery eyes or eyes that are too dry are another consequence. This condition can be prevented by a workplace lens that is individually adapted to you and your job. 
In contrast to single-vision and progressive glasses, workplace glasses are optimised for every distance you need in your job.
Do you have any questions?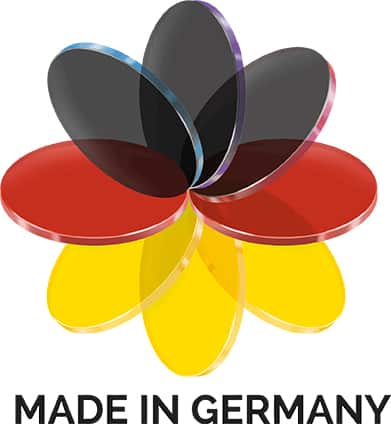 We have been manufacturing lenses with the highest precision and innovative strength in Germany at our site in Viersen on the Lower Rhine since 1935.
We not only ensure that you simply see better and more with our products. For years, we have been developing lenses that provide optimum protection for your eyes. This includes, for example, our UV and infrared protection coating as well as innovative lens materials that filter blue light and increase contrast.
With one of the most modern European machine parks, we stand for advanced products with the highest quality standards at fair prices.
You can obtain Wetzlich lenses from your optician. Simply ask him about our lenses or find a Wetzlich partner optician in our optician search.